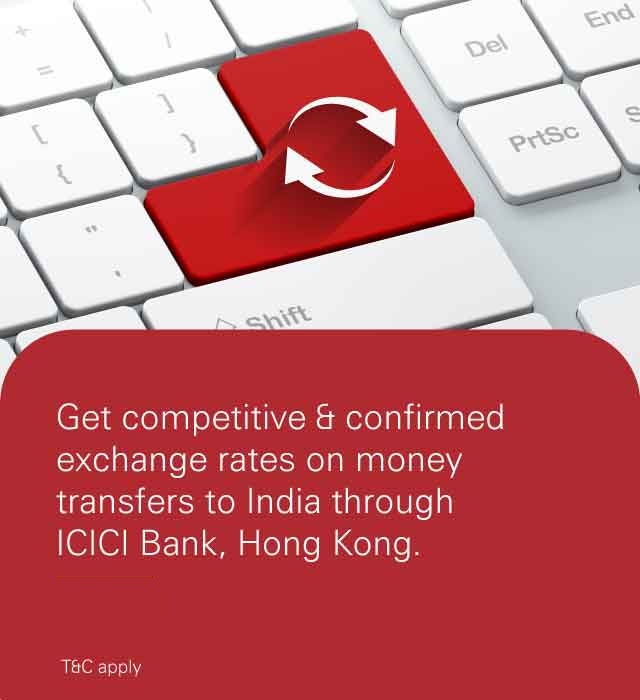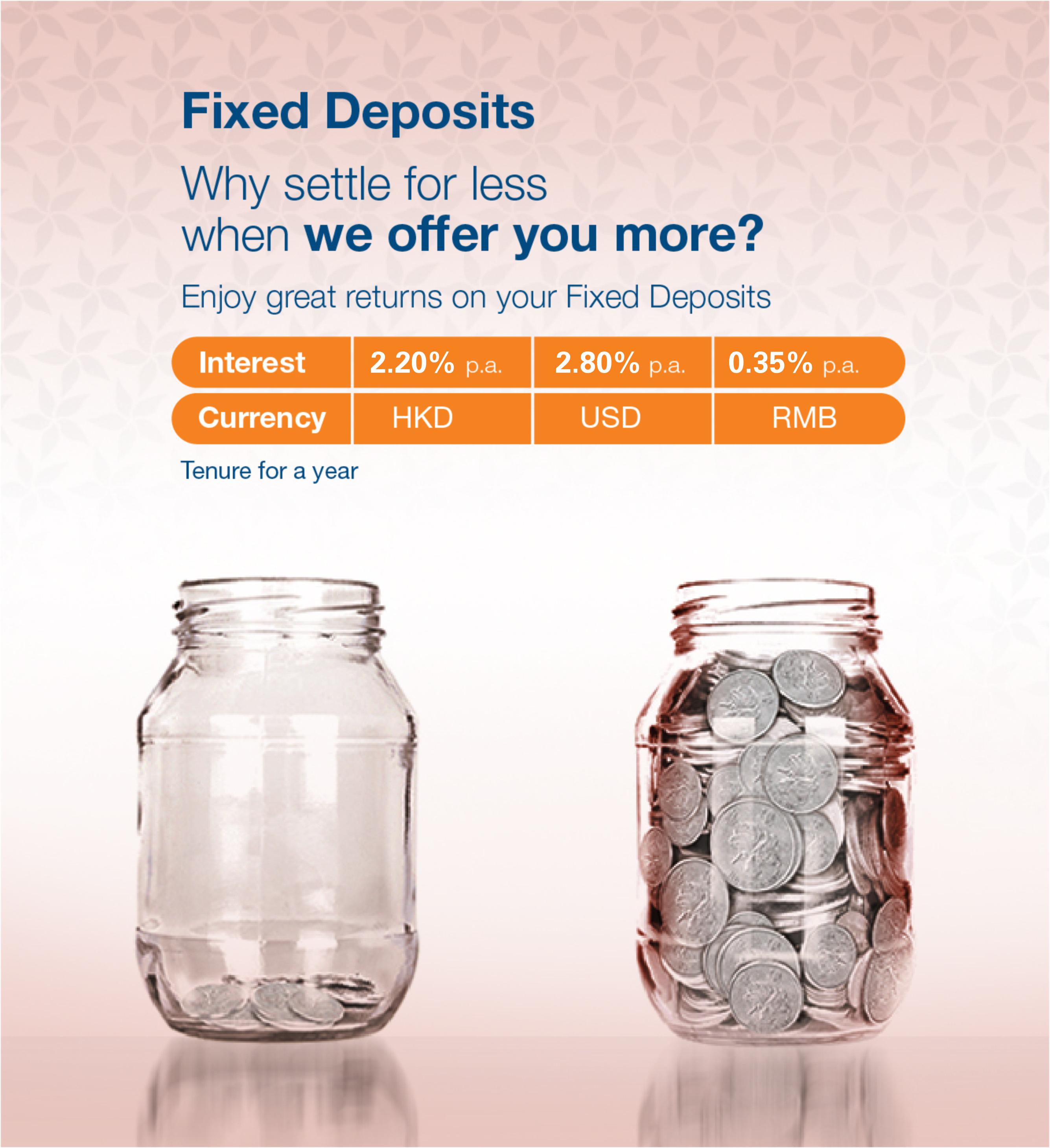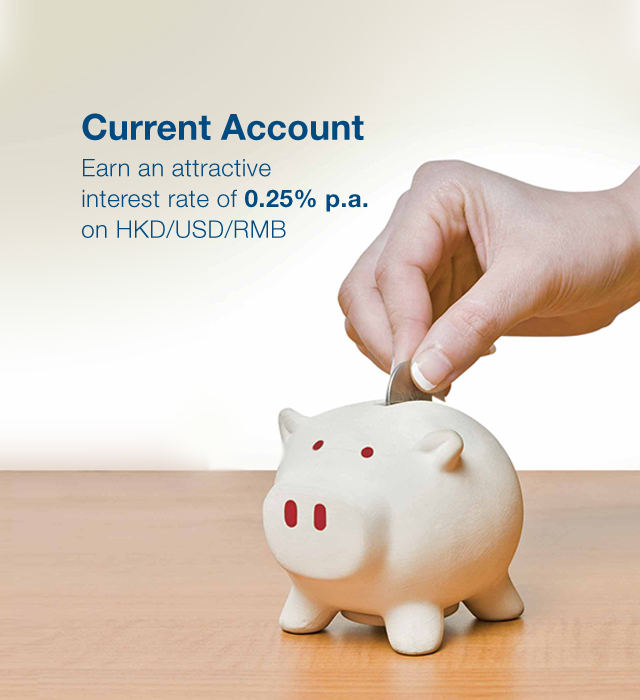 image1
image2
image3
Personal Banking
Notice of Merger of main branch in International Commerce Centre ("ICC") and Connaught Road Central Branch
With effect from June 01, 2020, we will be merging our Connaught Road Central branch with International Commerce Centre (ICC) branch. The customer service will continue to be handled from Connaught Road Central branch and it will be functional for operations and customer services until May 29, 2020.
International Commerce Centre (ICC) branch will start to provide service to retail customers with effect from June 01, 2020.
---
Notice for Customer Care Services:
Click here to know more about Dormant Accounts and Deceased Accounts
This is to inform you that we have upgraded our website for better user experience. In case of any queries, you may contact our Customer Service Hotline at +852 2234 2651 or write to us at hkcustomercare@icicibank.com.
With effect from 15 June 2022, our Bank's Euro payment correspondent bank will be changed from Commerz Bank, UK/Germany to ICICI Bank Limited, Frankfurt. Detailed information of the new correspondent bank is mentioned below



| | |
| --- | --- |
| Account No. | 0000401634 |
| Account Name | ICICI BANK LTD, HONG KONG |
| Account Currency | EUR |
| IBAN No. | DE49501201000000401634 |
| Account with | ICICI Bank Limited, Germany |
| SWIFT Code | ICICDEFFCLR |



Request you to kindly note the same. In order to not impact your remittances, please notify your counterparty of the new Euro correspondent bank information in advance. For any further query you can reach out to our Customer Care team at hkcustomercare@icicibank.com or call ICICI HK branch at +852 2234 2651
This is to inform you that we have updated the terms and conditions of FX transfers of ICICI Bank Limited, Hong Kong Branch. The changes in T&C of FX transfers have come into effect from April 18, 2022. You can read detailed notice on changes in T&C of FX transfers here. To check full revised version of T&C of FX transfers click here
There are changes in the terms and conditions related to Fixed Deposit. To know the amendments, please click here. These terms and conditions will apply to retail and corporate customers opening new Fixed Deposit accounts with ICICI Bank Hong Kong. Due to this change in terms and conditions, there is no impact on the existing customers' fixed deposits. For any further queries, you may contact our Customer Service Hotline +852 2234 2651
Please be aware of bogus phone calls, emails/SMS scam attacks exploiting COVID-19 situation. The Bank will not ask for the personal information like account details, login password or One-Time password through phone calls, emails or pre-recorded messages. Do not disclose any personal or account information when contacted through suspicious emails or phone calls. If in doubt, ask for the callers contact or end the call, and verify with us at +852 2234 2651 or visit our ICICI Bank, Hong Kong immediately.
We are concerned about the wellbeing of our customers and due to the current situation of the novel coronavirus infection, we would like to inform you of other channels available to you aside from visiting the branch, during this period.The other channels available to continue your transactions are Internet Banking, fax and courier requests.
Our phone banking customer care services are available in English 24X7, please call our Hotline at +852 22342651. To speak to our customer service officers in Cantonese please call during the Hong Kong Business Hours - 9am – 5pm, Monday – Friday (except public holidays).
---
Service Suspension Notice
Suspended Services
Details
Service Suspension Period(HKT)
Start
End
Retail Internet Banking (RIB) services
On account of scheduled maintenance activity, remittance to India services on Retail Internet Banking (RIB) will not be available on 05th July 2022.
05th July 2022 (Tuesday), 08:30 AM HKT
05th July 2022 (Tuesday), 09:30 AM HKT
---
ICICI Banks fixed deposits gives you multi-tenure and multi-currency interest earning options
---
Earn attractive interest along with the option of withdrawing funds as and when required